Privacy Policy
Your Privacy. Our Commitment.
Our clients entrust us with their personal information and we protect that information.
Your privacy is our first priority.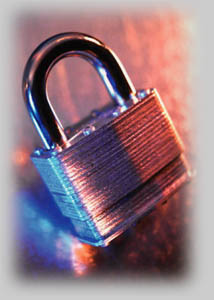 Some people are concerned about discussing their financial situation, especially if they have a less than perfect credit history. Verico Complete Mortgage Services take confidentiality very seriously. You can rest assured that as your mortgage broker, Terry Moore, will not disclose any of your personal details to anyone other than your lenders or to his obtaining the required financial information necessary to complete your application.
Verico Complete Mortgage Services has grown to become Canada's largest and fastest growing mortgage brokerage firm by meeting our clients' needs with excellent mortgage solutions and personal relationships based on trust. We rely on our clients' trust to build our business, and we couldn't have grown without it. Integral to that trust is our strict adherence to the privacy protection of our clients.
As a company, Verico Complete Mortgage Services is committed to maintaining the accuracy, confidentiality and security of the information you provide to us, and are guided by the following:
We safeguard all your personal information. This includes the information you provide with each application, along with any credit information we obtain either from you or from any other organization with your consent.
We employ a network of protective measures to protect this information against unauthorized access or use: including physical security, computer and electronic security, and destruction of information no longer needed. If we make use of any "third party" services, those firms are bound by legal contract to maintain high standards of protection.
Verico Complete Mortgage Services and our affiliates will only use your information for the purposes and for the ways you consent to in our Privacy Protections and Client Consent Form, or as required or permitted by law. We do not sell or share your information with other companies. Your personal information is not disclosed to third parties except when you consent on the Privacy Protections and Client Consent Form, or as required or permitted by law.
When you deal with Verico Complete Mortgage Services , you are dealing with a firm that has "succeed with integrity" as one of its core values. This means handling your personal information with great care and respect. It also means offering you personalized service and responding to your needs. Our goal is to offer you informed advice and assist you with your mortgage needs, now and in the future.
Every successful relationship is founded on trust.