For Realtors
Successful real estate agents and mortgage brokers recognize that there is a cohesive relationship between realtors and mortgage brokers. Each of us understands the importance of the other, and work hard together for the benefit of the common client. We endeavor to provide a personal and professional service.
If I can be of service to you and your customer at any time please don't hesitate to contact me.
Do You Have a Home Listed?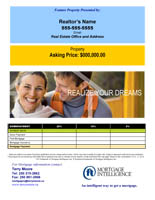 For your benefit we can provide you with a custom printed Rate Sheet for your next Open House.
For more information please contact Terry at 250-215-2862.
Have any comments or questions? Please enter them in the form below and I will get in touch with you.
ONLINE CONTACT FORM
By making a request, you are under no obligation and your credit report will not be requested with out your permission.